This technique is the best way to perform heavy Lying Tricep Extensions without need a partner to hand you the weight.
Lie flat on the floor instead of a bench and set the bar on the floor behind you. All you need to do is reach back and pick it up from directly behind you - no spotter required, no need to clean and jerk the weight from the floor then lay back on a bench with it.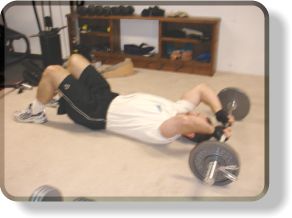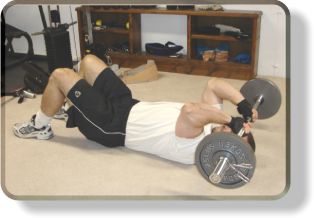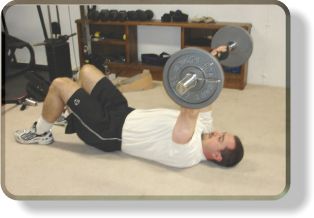 Use smaller plates (25's) to get more range of motion with the exercise.
Learn a trick for using more weight on the Lying Cable Tricep Extension.

 More From Fitstep.com
---
Home -> Exercise Library -> Tricep Exercises -> Extensions on the Floor
---