By Krisna Garcia

Moo Goo Gai Pan is a simple stir-fry chicken in Cantonese style, typically made with sliced or cubed chicken and white button mushrooms topped with a light stir-fry sauce.
It's a delicious, healthy, and fulfilling meal that will surely be enjoyed by everyone.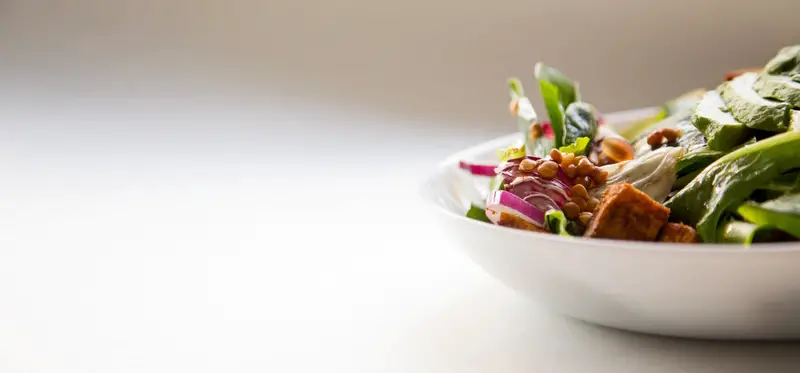 Since it has become a popular dish, there are many variations of this recipe depending on the availability of ingredients.
A typical Moo Goo Gai Pan would have fresh vegetables like bok choy, snow peas, bamboo shoots, water chestnuts and Chinese cabbage - but since some would not eat all these vegetables, you can just pick out your favorite vegetables and throw that in so you can enjoy your healthy meal. If chicken cubes are not your thing, you can also use ground chicken or whole shrimps to make your meal personalized according to your own taste.
The recipe is very versatile, but the key to a delicious Moo Goo Gai Pan is the sauce, which is made with sesame oil and oyster sauce. This luscious and thick sauce binds all the flavors together and makes it this dish an easy favorite!
Health Benefits
Loaded with vegetables and lots of lean protein and low in sugar and carbohydrates Moo Goo Gai Pan is a very healthy and delicious option. In this article, you will learn how to make the easiest Moo Goo Gai Pan right at home in as little as a half an hour.
Here Is How You Can Make the Recipe Healthier
The ingredients of Moo Goo Gai Pan are simple and can easily be substituted. So if you don't like, or can't find, one of the vegetables you can likely just switch it out with something similar. 
Here is a list of ingredients needed to make Moo Goo Gai Pan.
Ingredients for Stir-Fry Chicken
Chicken breast – thinly sliced. 

Vegetable oil – (canola oil recommended, do not use olive oil)

Carrots – thin slices

White button mushrooms 

Green onions 

Snow peas 

Garlic

Corn starch

Bamboo shoots & Water bamboos
Ingredients for Moo Goo Gai Pan Sauce
Low-sodium chicken broth 

Sesame oil (a drop or two)

Oyster sauce 

Soy sauce 

Corn starch 

Shaoxing cooking wine
How to Make Moo Goo Gai Pan
You are going to make this delicious recipe in five simple steps. 
Step 1. Marinate the Chicken
First, you are going to slice your chicken into nice and thin slices about 1/4-inch thick. You now put the chicken in a large mixing bowl and add the oil, corn starch, and salt. You will stir the mixture and coat chicken and coat the complete surface of the chicken using your hands. You will leave our chicken to marinate. (At least 20 to 30 minutes recommended).
Step 2. Making the Moo Goo Gai Pan Sauce
You will take a small mixing bowl and add low-sodium chicken broth, sesame oil, soy sauce, oyster sauce, Shaoxing wine, and cornstarch, all the ingredients for the sauce. You will Whisk well to combine and set aside.
Step 3. Sear the Chicken 
Before cooking any of the vegetables or the sauce you are going to very quickly sear the chicken on both sides. You can skip this step if you chose to "velvet" your chicken (giving it a quick dip in a pot of boiling water). 
So now you will heat a large skillet over medium-high heat adding 1 tablespoon of oil. Once the oil is hot, you are going to add the chicken pieces and cook for approximately 30 to 35 seconds, or until the bottom is golden. You will carefully flip each piece of chicken over and cook the other side the same way.  Now you immediately remove it to a clean plate.
Step 4. Cooking the Aromatics & Vegetables
You will need to scrape up the skillet and return to medium heat. Now you will add the remaining tablespoon of oil. Once hot, you are going to add the garlic and green onions to the pan. Mix to combine and sauté for approximately 30 seconds, or until fragrant. Now you will add the carrots and mushrooms, mixing well to combine. You are going to cook while stirring often until the vegetables turn soft. Now add the snow peas, bamboo shoots, and water chestnuts, mixing well to combine. You will cook for about 2 minutes or so.
Step 5. Add the Sauce & Chicken
You will give the sauce a final stir to re-dissolve the cornstarch and pour the sauce directly into the pan with the vegetables. Then you add back the chicken which you kept aside earlier. You are going to mix it well to combine and continue to cook until the sauce has thickened and the chicken is cooked. You can turn up the heat to thicken the sauce faster.
Serving Time
Your moo goo gai pan is now ready to eat. The dish is typically served with plain white or brown rice or noodles chow mein. Try this healthy recipe and let us know what you think!

 More From Fitstep.com
---
Home -> Fitness For Beginners -> Articles -> Moo Goo Gai Pan
---