The concept of a shaker bottle for mixing up your supplements is a simple one... put powder in a bottle, add water, shake.
So how do you make improvements to a simple concept like that?
The ProStak Blender Bottle has done it.
You add STORAGE.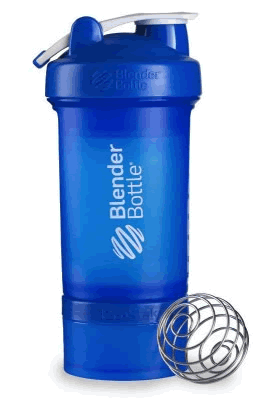 For me, this is the key difference that makes the ProStak really stand out. I currently train at home and thus have full access to all my supplements.
I used to train at commercial gyms and at times, it would take me an hour to get there. I would always be bringing along separate containers for pills and for powders, so that I could mix things up on the spot, immediately after training.
The ProStak solves this program by adding stackable storage onto the bottom of the container.
Before you head to the gym, just remove the bottom container, fill it with your powder mix (protein, creatine, etc.). You can use the other container to put your pills (or more powder, if that's what you're taking...in fact, you can use one for pre-workout and one for post-workout, if you like!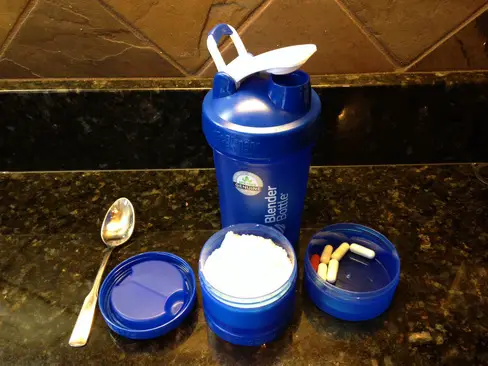 When you're ready to use, just dump into the bottle, add water and shake it up.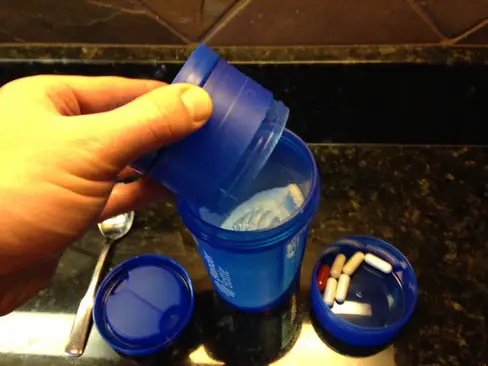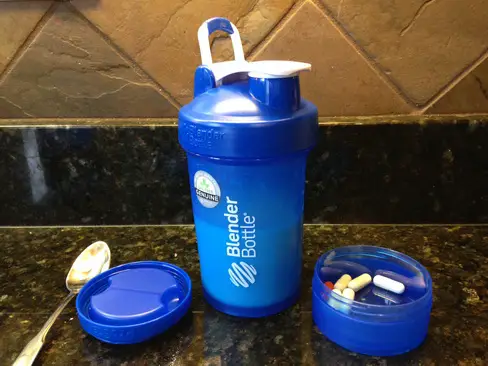 There are a few other excellent features as well:
Wire wisk ball for even and thorough mixing so you don't get lumps of powder stuck together

A "stay open" flip cap so the thing won't flip back down on your nose.
Easy expansion system for adding more containers, if you like.
Made from BPA-free plastic so you don't have to worry about chemicals leeching in, if you decide to mix it and not drink it all right away.
Dishwasher safe for easy cleaning.
Bottom line, the ProStak does exactly what it sets out to do...and does it quite well! It's very easy to use and works like a charm for storage and for mixing up your supplements.
I personally use mine all the time, both at home and when I do have occasion to train at regular gyms. Definitely a high-quality product.

 More From Fitstep.com
---
Home -> Muscle and Strength -> Training Equipment Reviews -> ProStak
---