The Neck Flex is a very powerful and versatile piece of neck training equipment.
If you're a boxer, MMA fighter, martial artist or play any contact sports, you KNOW the importance of having a strong neck. You NEED to be able to take a hit and absorb the force without injury.
In the video above, I'll give you the full rundown on the Neck Flex...how it works, the exercises it can be used for when training the neck directly AND how to train the neck in conjunction with other exercises to get maximum functional benefit from the Neck Flex as well.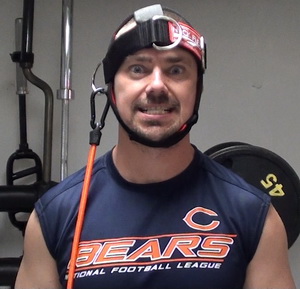 More From Fitstep.com
---
Home -> Muscle and Strength -> Training Equipment Reviews -> Neck Flex
---